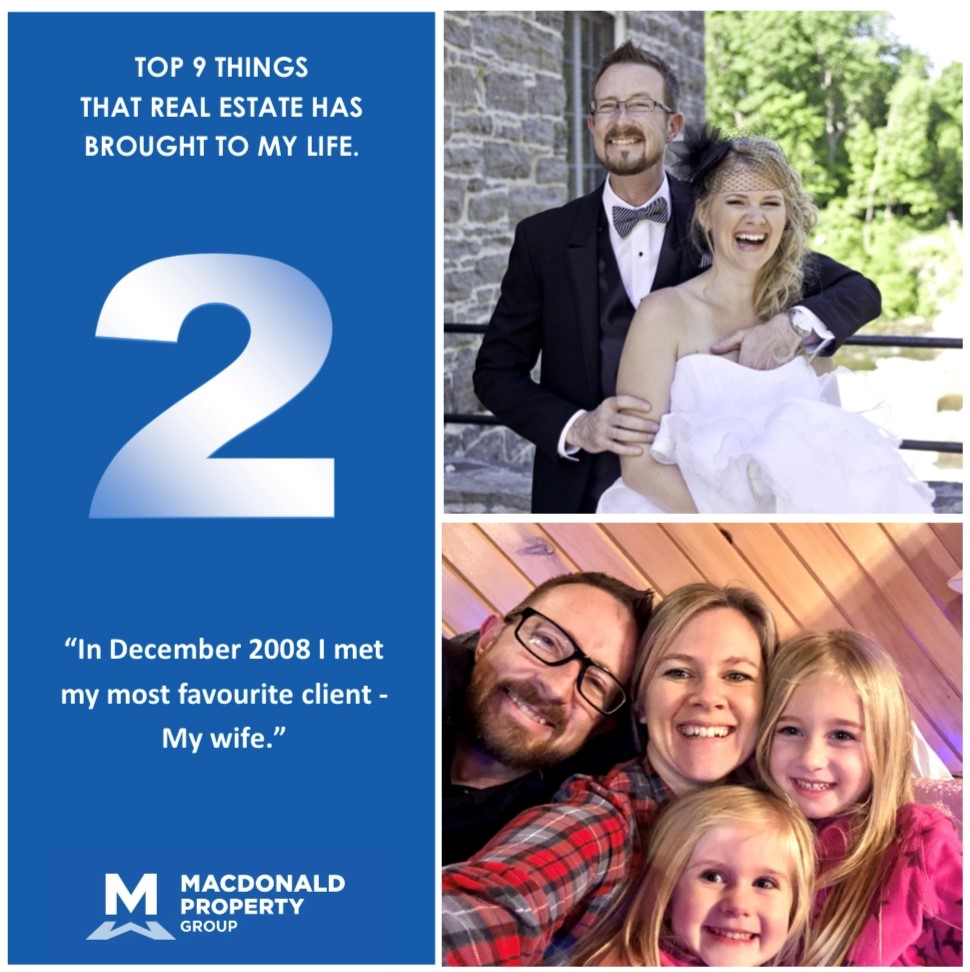 In December 2008 I met my most favourite client ever!! My wife, my life, my forever!! 🙂
She had hired a fellow realtor to buy a condo. That realtor was going away on vacation with his family and so asked me to take care of his business while he was away. Well I sure did!! After working with her for a couple of months in her search and purchase of a condo, I knew I was smitten!
She was the one! How could she not be the one?! She was so far out of my league, beautiful, kind, funny and so caring, just a damn good human being!! You miss 100% of the chances you don't take… I wasn't missing this one!! Once the paperwork was signed the transaction completed… and my ethics intact – I asked her out for dinner… and she said yes!! On our second dinner date I left her alone in the restaurant while I worked out a difficult deal in the parking lot. When I returned to the table she was supportive and beyond understanding and I knew she was a keeper!
I have been beyond blessed with my beautiful Lady Renée and I live a fortunate life.  We are very happily married with two beautiful girls that are the reason my heart beats – my beloved Willow 5yrs and Aspen 3yrs. Renée is the best thing to ever happen to me and I am grateful for her everyday.
Thank you real estate!!