Ottawa PoutineFest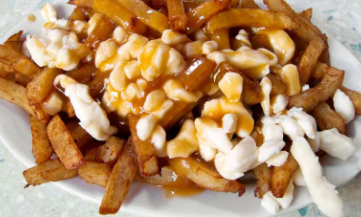 More than 30 poutine vendors take over downtown Ottawa and offer up their take on Canada's dish. Get your curd on!
https://www.ottawapoutinefest.ca/
Please note: Schedule may change due to the extreme weather forecast. We apologize for any inconvenience. Please follow us on Twitter (@poutinefestcda) and Facebook/OttawaPoutineFest for the latest news, updates and announcements.
ENTERTAINMENT SCHEDULE – PERFORMING LIVE ON THE CHEESE CURD STAGE
Thursday, April 28 – 11:00am – 9pm
11:00a – 12:00p – Poutine Mix
11:00a – 10:00p – Craft Beer Garden – OPEN
12:00p – 2:00p – Scott Reeves
2:00p – 4:00p – In the Can Music
4:00p – 6:00p –
6:00p – 8:00p –
8:00p – 9:00p – (coming soon)
Craft Beer Garden & Bevvy Bar closes at 9:00pm
Friday, April 29 – 11:00am – 9:00pm
11:00a – 12:00p – Poutine Mix
11:00a – 10:00p – Craft Beer Garden – OPEN
12:00p – 2:00p –
2:00p – 4:00p – In the Can Music
4:00p – 6:00p –
7:00p – 9:00p –
Craft Beer Garden closes at 9:00pm
Saturday, April 30 – 11:00a – 10:00p
11:00a – 12:00p – Poutine Mix
11:00a – 10:00p – Craft Beer Garden – OPEN
12:00p – 2:00p –
2:00p – 3:00p – Best Poutine Competition
3:00p – 5:00p – Trip the Breaker
6:00p – 8:00p – Sister Disaster
Craft Beer Garden closes at 10:00pm
Sunday, May 5 – 11:00 – 6:00p
11:00a – 12:00p – Poutine Mix
11:00a – 10:00p – Craft Beer Garden – OPEN
12:00p – 2:00p – Eastbound of Bytown
2:00p – 3:00p – "Extreme Poutine" Competition
3:00p – 5:00p –
5:00p – 6:00p – The Chillin' Flamingo LIVE (The Finale)
Craft Beer Garden closes at 6:00p